CWS Invites You to Our "Show & Tell"
Press Release by DORI SULLIVAN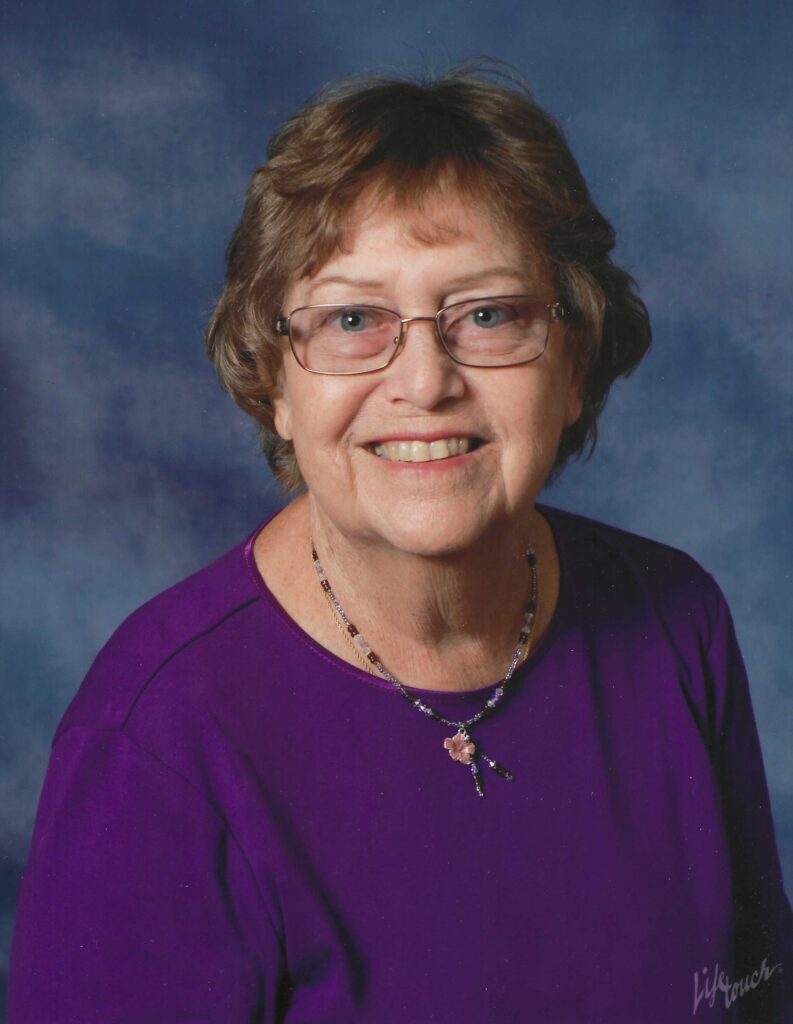 Citrus Watercolor Society will meet on Friday, September 9th at the Family Center of the First Christian Church of Inverness at 2018 Colonade Street, Inverness with light refreshments at 11:30AM and the CWS General Meeting at noon. In September, we host our annual "Show and Tell" event where all members are asked to bring their latest works of art.

It's one of my favorite programs. I really enjoy seeing the creativity of our members! Everyone is encouraged to bring in their artwork and I hope you will join us. What did you create over the summer? Was it a beach scene, Florida wildlife, a city scape from your travels? No matter, we invite you to bring it to our September meeting so you can not only show your painting but tell us what special techniques you used or what inspired you to create this particular subject.

There will also be an opportunity for those who wish to enter the "Painting of the Month" contest where members will vote for their favorite. The Founder's Award (a cash prize) will go to the artwork with the most votes from our members.

Looking ahead, our scheduled demonstrations and workshops for the 2022-2023 year include some great local and nationally known artists. In October, Peg Lefebvre will demo how to introduce figures in your watercolor painting. In November Sue Primeau will be the guest artist for our Friday demo and that's always a surprising, fun program. December brings back Tom Jones with a demo at our Holiday Luncheon followed by a 2-day workshop. In January Lionel Sanchez will also provide a 2-day workshop based on his Friday demo. Abstracts are the subject for the demo and two-day workshop by Bev Yankwitt in February. In March Darla Goldberg will demo "Using Brusho". Please check in with our website to see details about these programs and future programs. Our website is www.citruswatercolorsociety.org or look for news in the Citrus Chronicle publication. Our meetings are always on the second Friday of the month and if classes are scheduled, these are usually held in Whispering Pines at the recreation center for the day(s) of the workshop.

We encourage you to come early to our Fridays and enjoy light refreshments while mingling with your fellow artists. Guests are always welcome at our demos for a small donation of $5.00. The fee structure for the workshops varies with members receiving a significant discount. Supply lists and details are available when you register.

One more thing! Congratulations to CWS members for being juried into the prestigious Florida Watercolor Society Annual Convention competition. They are Judy Callison for "Red Storm Rising", Nancy Dias for "Endeavor" and to Roberta Romeo for "Casting Shadows". Barbara Fife was selected as an alternate. The convention and exhibit will be held in Punta Gorda FL, September 22-25, 2022.

I'm looking forward to seeing you at our "Show and Tell" meeting September 9th. Until then, stay healthy and keep painting! Your work reflects the exciting world you live in!
Dori
Photos below courtesy of Dori Sullivan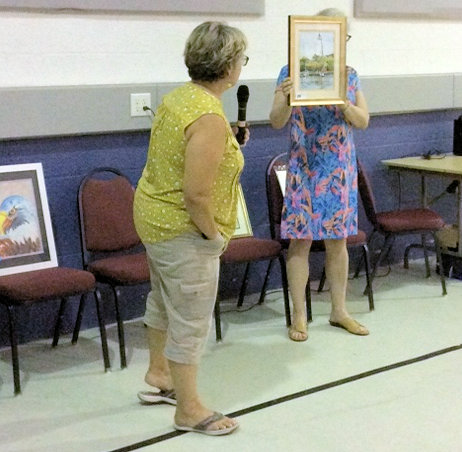 SHOW & TELL; Founder's Day – Article by Deb Newman
There were 13 entries for Show and Tell, and the membership enjoyed hearing from their fellow artists regarding inspiration and techniques. Some of the highlights include:
Julie Jamison, a former sign painter whose thoughtful watercolor floral cards will be presented to her neighbor on her 96th birthday.
Dori Sullivan, our publicist took Lionel Sanchez's workshop and learned the importance of thumbnail value sketches. Her photo of an old Georgia shack was accepted into the Virtual Art Society of Ocala exhibit.
Dick Carlton, Facilities – was Darla Goldberg's neighbor and she invited him to take classes at the Franklin Gallery where he began his watercolor journey.
Gerri Santor, is new to watercolor. She took a series of photos of covered bridges and has learned from making more than one attempt at a subject.
Marjorie Bannish – after taking Susan Jane Donahoe's texture workshop, was inspired to paint a cute hairy sloth using the techniques she picked up in class.
Gingi Martin – presented a plein air monochrome value study. She finds focusing on the subject, the light and values instead of color matching to be liberating and allows her to explore depth and value.
Ellen Hines – Don't be afraid to use other mediums, such as colored pencils, pen and ink to enhance your watercolors. Don't give up, keep trying!
Ron Lancaster – fell in love with abstracts at an artist's demo, and she inspired him to produce 40 paintings in one month. Not all were masterpieces, but the perseverance helped him learn and progress.
Susan Strawbridge – shared her from a series of 20 paintings of leaves with the focus on color and light.
Peg Lefebvre – While on vacation in Luca, it rained daily so she made the best of it and sketched and painted. Coming back to the piece years later, she worked on making improvements, and succeeded.
Mel Rustom – Retired from snowy New York, Mel presented silhouetted palm trees against a beautiful sherbet orange Key West sky.
The membership voted on all the pieces, and the winner was Puddles, by Peg Lefebvre. Peg was awarded a cash prize in honor of our Founders Day, who graciously donated it back to the club. Thank you, Peg!