March 2021
Press Release by Norm Freyer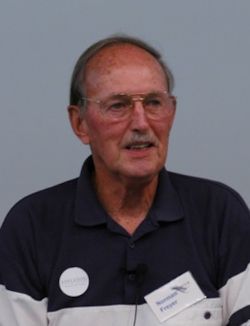 Are you tired of COVID-19 and all it has done to limit our activities as artists? Have you lost some of your desires that require you to open up your box of paints, review your selection of brushes, and your choice of paper? Do you still have the need to take that idea you have in mind and express it artistically? No? Have you lost the urge to get started? You are not alone. It is hard to establish the damage this virus has done to creativity in watercolor art. I have to admit that it has taken its toll on my dedication to creative watercolor painting.
A good part of this misery is what this virus has done to encroach on our regular activities. We miss our monthly Citrus Watercolor Society (CWS) meetings. We miss the monthly demonstrations by visiting artists. We miss the opportunity to interact with our artist friends. We miss the professional critiques of new artwork provided by our member artists. We miss the workshops presented by these talented visiting artists. We miss "Paining of the Month" competition. We miss the CWS Spring Show and Sale that has been cancelled. Let us hope that we can get back to normal soon.
So, let us take a look at the Brightside. We still have the CWS web site that is chock full of info regarding our art and member artists. Take some time and explore the contents of our website. In the Member Gallery you will find an online art show with paintings by twenty CWS members. Let us celebrate with Peg Lefebvre on her First Place Award in the Florida Watercolor Society 2021 Online Show, featuring her painting "New Red Sneakers". And to Nancy Dias, whose painting "Fantasy Garden" was juried into the 2021 Central Florida Watercolor Society Show at the SOBO Gallery in Winter Garden, FL. Another winner was the CWS virtual workshop on Zoom with Kim Minichiello. This workshop was sold out with a waiting list! Coming in April, Susan Strawbridge has scheduled another virtual workshop live on Zoom with Jerome Chesley, FWS President in 2018. Watch for announcements.
---