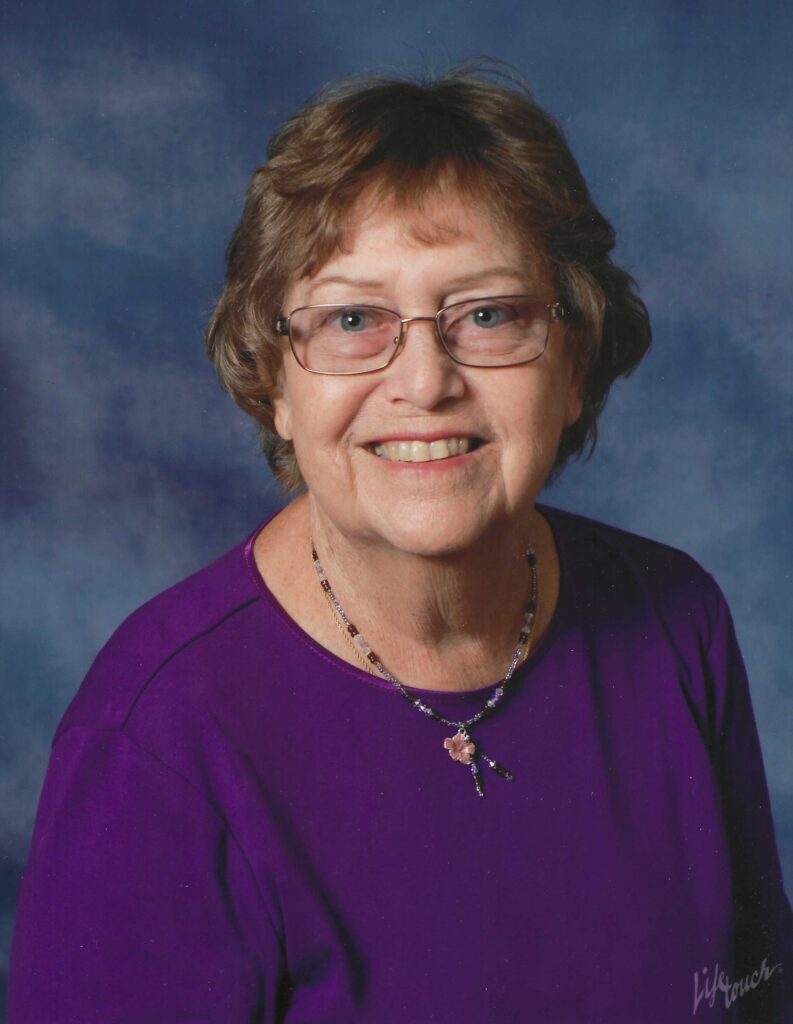 Citrus Watercolor Society Paints
with Brusho
Please join us for another Citrus Watercolor Society demonstration and workshop with artist Darla Goldberg.
Darla will present a short demonstration on using Brusho Friday, March 10 followed by a one day workshop on Saturday March 11 from 9 AM to 4 PM. The demo will be in the Fellowship Hall of the First Christian Church of Inverness (2018 Colonade St.) at noon and the workshop will be in the Whispering Pines City Park recreation building. The workshop fee is $95 for CWS members and $115 for non-members. A registration form and supply list is posted on our website www.citruswatercolorsociety.org .The demo is free to members but a $5 donation is appreciated from guests. For additional information, contact Vicki Pritchard at [email protected].
Darla is a recognized Florida artist who creates amazing animal and bird paintings known for their realistic looking eyes. Her professional history as an oculist transfers to the most fascinating eyes in her artwork. And now she has incorporated the use of Brusho to add color and textures to her paintings.
Have you ever heard of using "Brusho" in your watercolor painting? Well, leave it to the CWS artists to find something new (to most of us) to create striking watercolor artwork. Darla Goldberg will show us step by step how to use Brusho to make the magic happen in our paintings. She will have a small set of Brusho for sale at the workshop for $6.00. I've seen the brilliant colors and interesting results of this technique and can't wait to give it a try. I hope to see you there.
What is it? Brusho is crystallized dry pigment. It comes in small plastic containers or "pots". The crystals can be applied to wet paper or applied to dry paper then sprayed with water. You can also mix the crystal in a well or pan space on your palette. Mix a tiny bit (yes, just a tiny bit) of water and you have a wonderful inky paint. The colors and effects achieved with this product are really interesting and present many possibilities.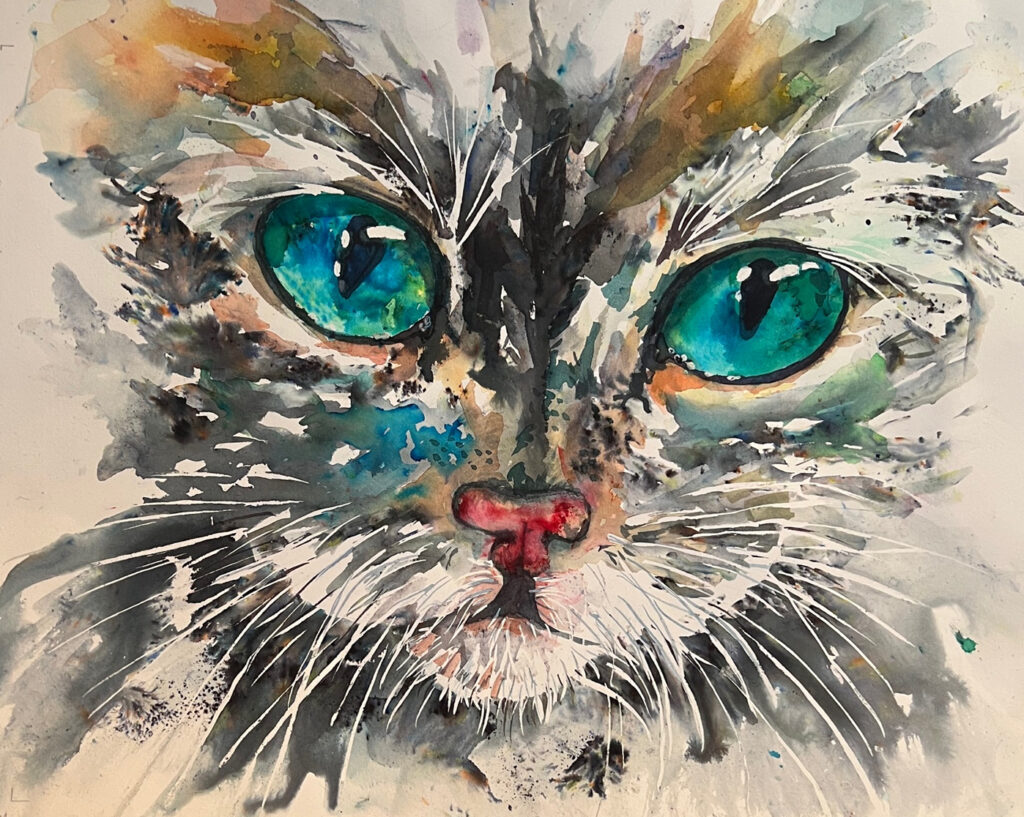 Artist of the Month for February
Congratulations to Jeanneine Cole, first place winner in the Viewer's Choice Painting of the Month contest and to Terry Carter for his second place win. Every month CWS artists show their recent paintings and the membership votes for their favorites. Beautiful paintings!
Three of CWS members entered and were accepted in the Florida Watercolor Society annual "on-line" show and competition. Congratulations to Heather Doherty, Barbara Fife and Judith Callison. Your paintings are outstanding.
Great things happen to the artists of Citrus Watercolor Society as a result of their membership. First, you always learn something from our demos and workshops. Secondly you have the opportunity to be with other artists "of all stripes" from both beginners and experienced who want to meet you and "talk art". There is nothing better than experiencing a workshop with fellow artists in a relaxed, friendly atmosphere. Yes, there are challenges, but we're there to help each other – we learn from each other and we are always happy to share tips and techniques. Besides our monthly meetings (on the second Friday of the month) there are two special lunches with special guest artists and opportunities to exhibit your art at the annual "Art in the Wildlife Park" show and sale at Homosassa State Park. Our membership is growing and so is the enthusiasm for our society and its members. Annual dues are only $35 and due in May. Check out our website for more information at www.citruswatercolorsociet.org .
Thank you readers, for you kind words and interest in Citrus Watercolor Society, I really appreciate it. Until next month, stay well and enjoy the beauty and colors of the Florida we call home.
Dori Sullivan
Darla Goldberg
"Brusho" Demo
March 10, 2023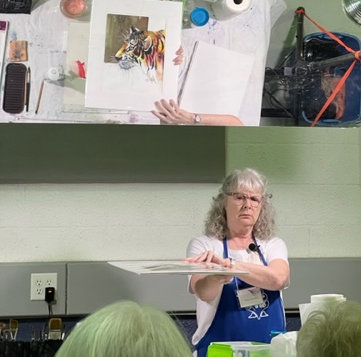 Darla Goldberg
"Brusho"Workshop
March 11, 2023
Photos contributed by Dori Sullivan