UPCOMING EVENTS
Click to go directly to the event.
June 9, 2023 – Paint Around Event
July – No Meeting
August 11, 2023 – Preparing Your Art for Exhibit
---
JUNE 2023
Paint Around
Watch paintings come together through the eyes of six artists as they pass from one to the other in timed sessions. Entertaining and inspiring to watch these masters of the medium at work. Paintings are raffled at the end of the event!
PARTICIPATING ARTISTS: Curt Bond, Barbara Kerr, Darla Goldberg, Ellen Hines, Polly Boston, Deb Newman, and Lionel Sanchez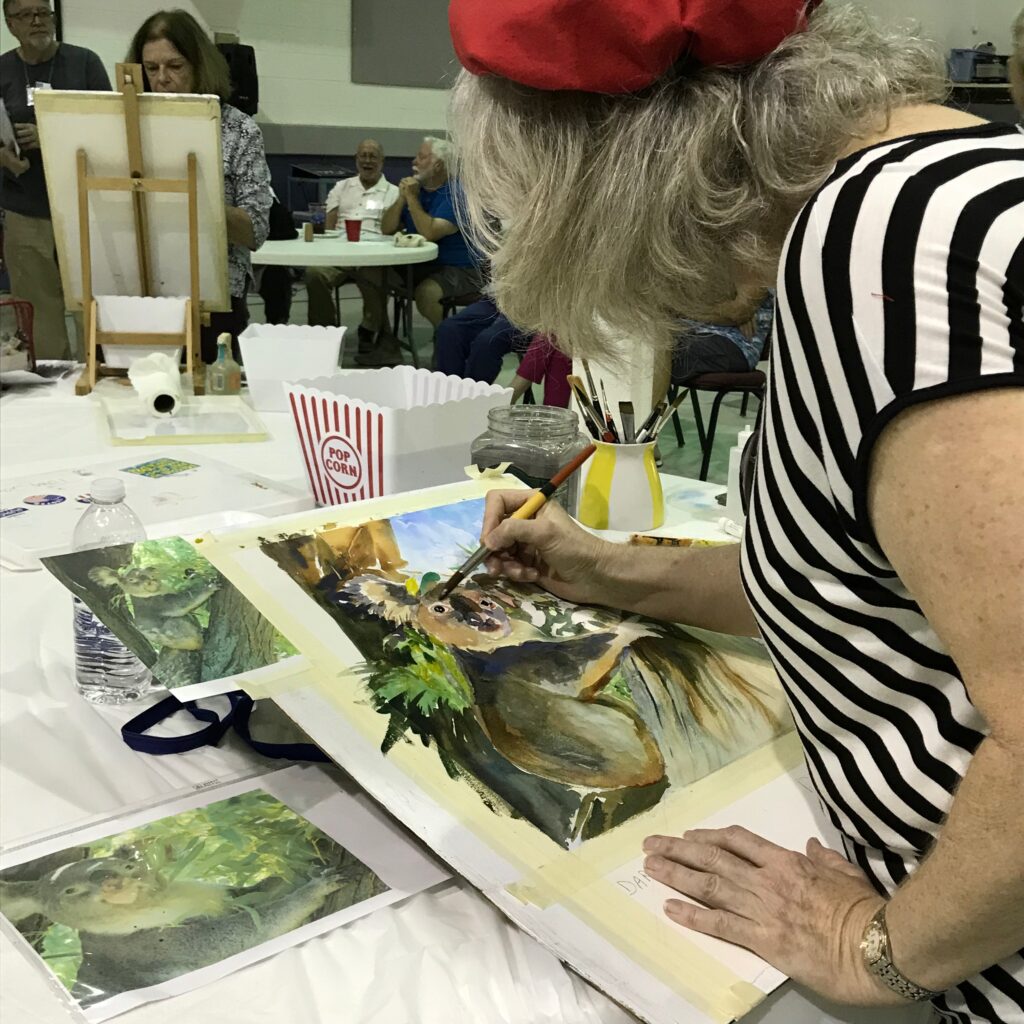 Click to watch a short Video of last year's Paint-a-Round
---
JULY 2023
No Meeting
---
AUGUST 11, 2023
Preparing Your Art for Exhibit
Presenters – Curt Bond and Kim Shields