October 2021
Press Release by Norm Freyer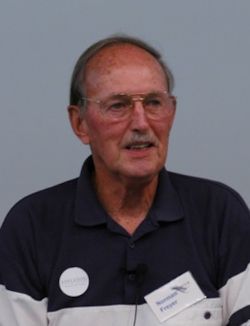 No time like the present to start.
It is not uncommon for a Citrus Watercolor Society (CWS) workshop to be sold out. And for good reason. These workshops are an opportunity to take advantage of new ideas and techniques, presented by leading watercolorists in a friendly, learning atmosphere. No need to be afraid – everyone attending is there to learn. And look at the visiting artists who have conducted workshops in the recent past – Janett Rogers, Tom Jones, Carol Frye, Lynn Ferris, Frank Zambardi and Terry Denson.
And now, there is another opportunity to learn from a leading visiting artist. At the October 8th monthly meeting, Marilyn Johansen will be on hand for a demonstration of her watercolor work. Based in South Florida, Marilyn is an imaginative award-winning artist who is driven by an incredible passion for self-expression through art, having lived in Belgium and Okinawa and places in between. She has signature status with the Florida Watercolor Society, the Miami Watercolor Society, the Palm Beach Watercolor Society, the Gold Coast Watercolor Society, and the Pennsylvania Watercolor Society. She has served as president of the Florida Watercolor Society and the Gold Coast Watercolor Society. She conducts demonstrations in watercolor, teaches watercolor and acrylic workshops, and judges art shows. Her fine art collections are featured in numerous Florida museums. To see her artwork, go to her web site at https://marilynjohansen.com/.
Marilyn Johansen will conduct a two-day workshop on October 9 and 10 at the Whispering Pines Park Recreation building in Inverness. Two days of learning to make new watercolor surfaces with gesso and matte medium. She will help you create art on the new surfaces. Composition will be stressed by taking photos with your camera or phone. Basic composition principles will be reviewed. Painting exercises to help you think in multiple dimensions.
For more information about registering for this workshop, see the CWS web site at https://citruswatercolorsociety.org/workshops/ or contact Susan Strawbridge at [email protected] .