Welcome!
PRESIDENT'S MESSAGE JANUARY 2023
A Note from Marjorie Bannish, CWS President
Welcome to 2023 !! I wish you a healthy and peaceful New Year.
If you have had a holiday season filled too full of _ (fill in the blank), then you will welcome a quiet January, as I will!

We are now in the midst of winter when the days are shorter, nights longer.
This is a good time for introspection, tuning into what your spirit needs to find harmony and balance. Some pastimes that come to mind are yoga, taking walks, and painting natural scenes or your favorite memories. Celebrate your wonderful spirit!

I am looking forward to seeing you at the January 13th meeting!
Marjorie Bannish, President
Citrus Watercolor Society
[email protected]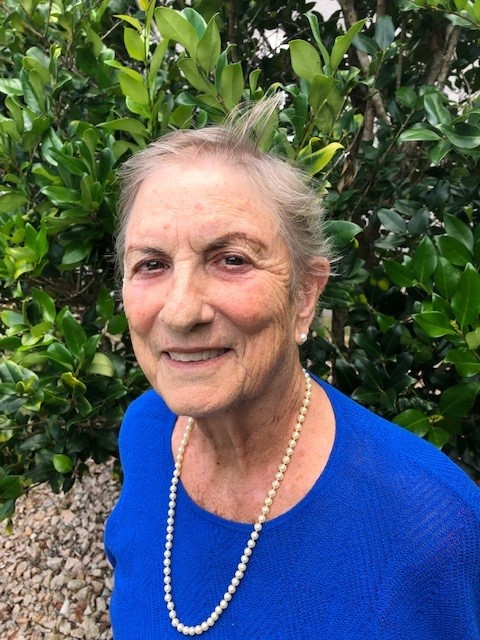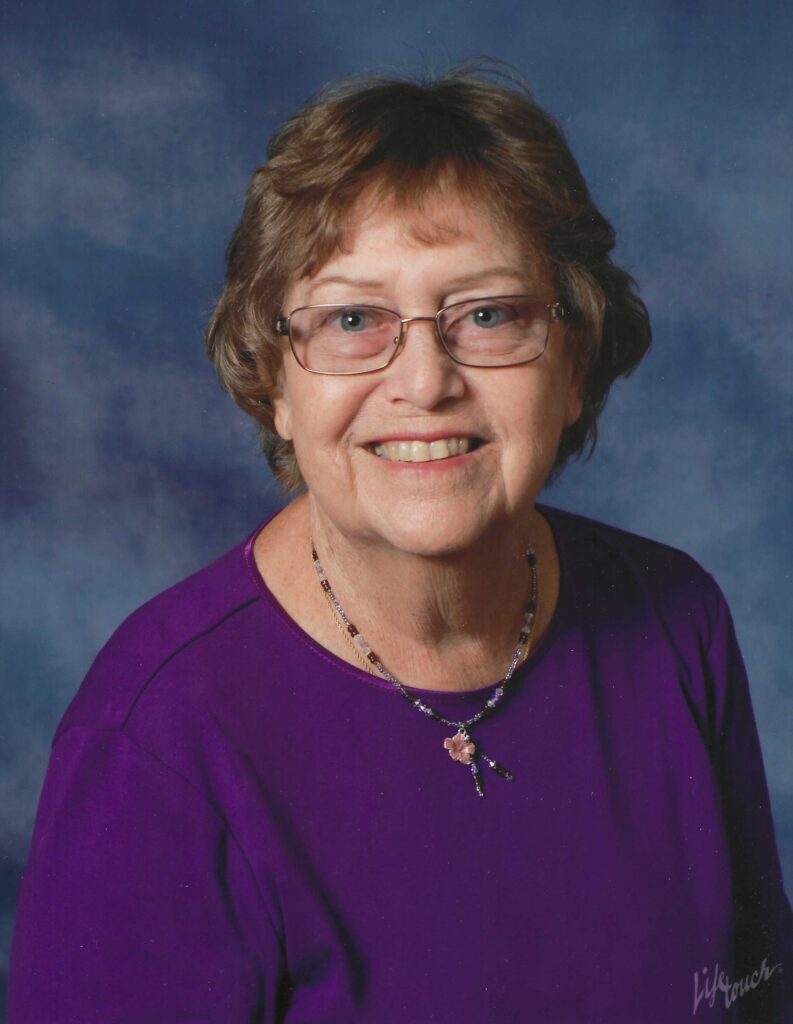 FEBRUARY 2023 PRESS RELEASE
by Dori Sullivan
A Unique Walk from Figurative to Abstract Painting with Beverly Yankwitt

Citrus Watercolor Society is inviting you to take this journey during a two-day workshop with nationally known artist, Beverly Yankwitt. For a preview of the two-day workshop, join us on Friday February 10th at the First Christian Church Family Center, 2018 Colonade, Inverness at 11:15 for light refreshments, followed by a short business meeting at noon. After the business meeting enjoy a demonstration by Beverly about her abstract paintings. Her two-day workshop follows on Saturday Feb. 11 and Sunday Feb 12th from 9AM to 4PM in the Whispering Pines Park recreation building. The cost is $115 for CWS members, $145 for non-members. The demo is free, but a $5 donation from guests is appreciated.

Whether you are new to abstract or not, you will learn some creative new techniques as Bev guides you through the intuitive process of making an abstract painting. It's a freeing experience that employs the traditional elements of design, perspectives and values, but expresses a whole new insight into the subject. You may use collage, stamping and other methods with your watercolors or acrylic paints. (continue reading…)
---
UPCOMING EVENTS
February 10, 2023 – Bev Yankwitt Demonstration
February 11-12, 2023 – Bev Yankwitt Two-day Workshop
March 10, 2023- Darla Goldberg Demonstration
March 11, 2023- Darla Goldberg One-day Workshop
---
FEBRUARY 10, 2023
MEETING AND DEMO BY
Bev Yankwitt
"ABSTRACTS"
February 11-12, 2023
---
NOVEMBER 11, 2022
PAINTING OF THE MONTH AWARDS
Photos courtesy of Deb Newman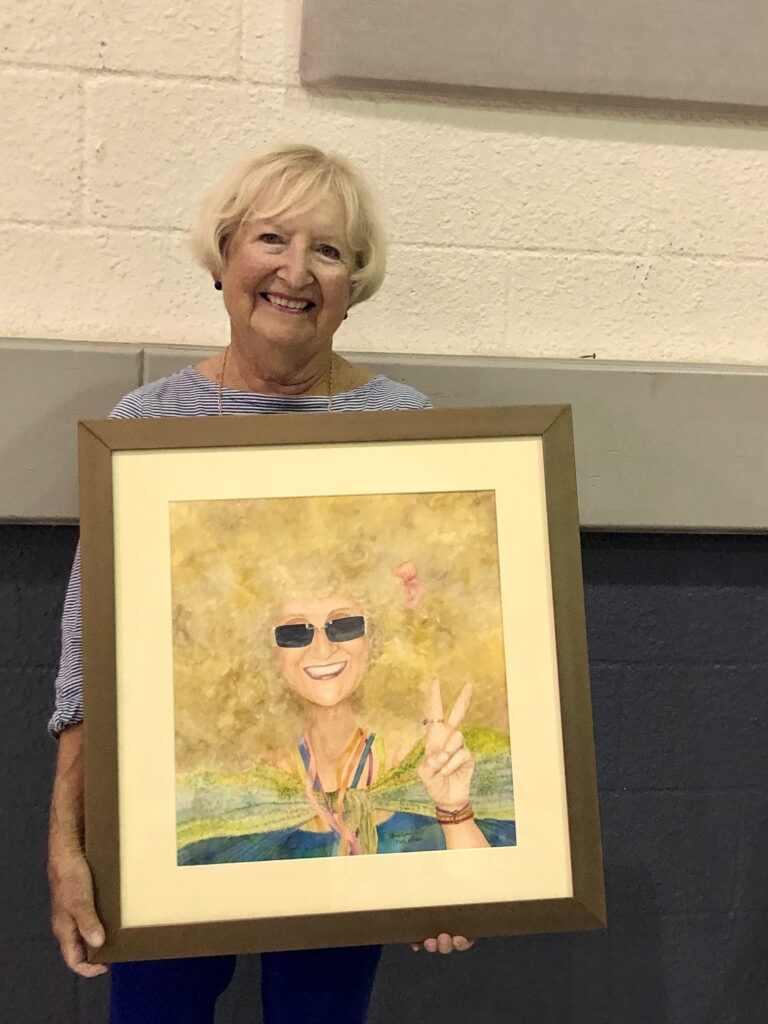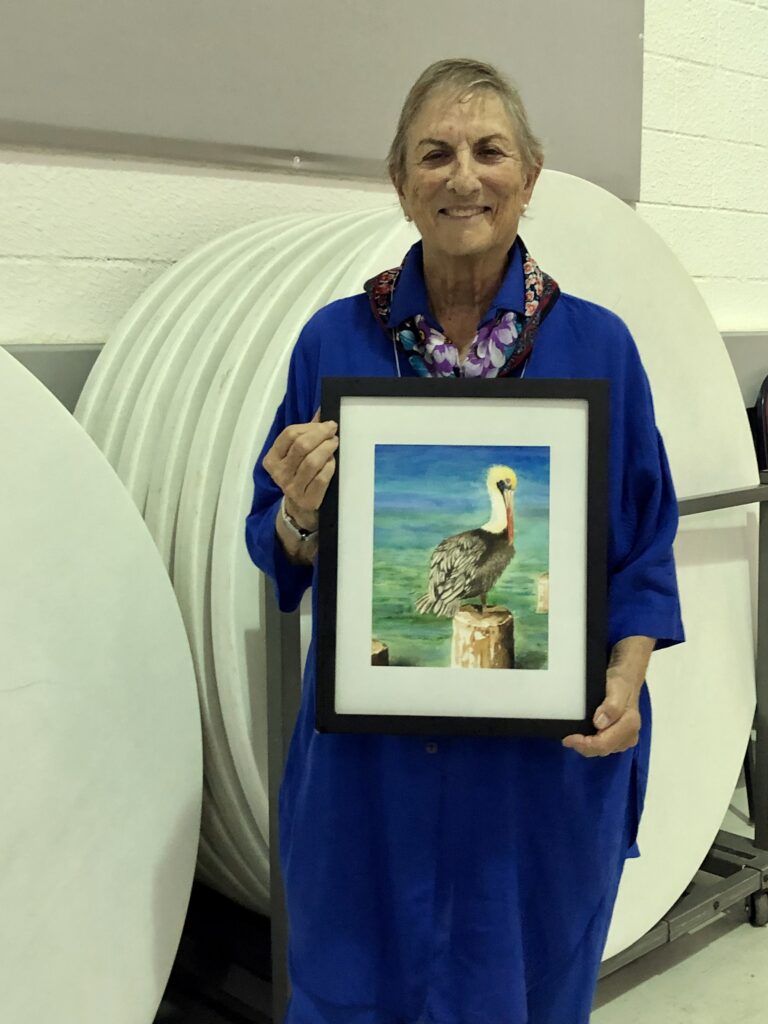 ---
Barbara Fife Awarded Life Membership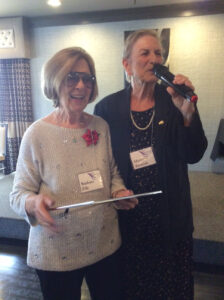 ---
To view articles about past events, click on the Blog,
then browse or search.
---
Citrus Watercolor Society was established in 1981 as a not-for-profit organization whose members share a love of watercolor painting. They have opportunities to show and sell their work, enjoy demonstrations, take workshops, participate in monthly sketch/paint-outs, and more.
Meetings
See the Calendar page for details about each month's program.

Meetings are held on the second Friday of each month, August- June. Meetings are held at Family Center of the 1st Christian Church of Inverness, 2018 Colonade Street, Inverness, FL. (see map below)
Our May and December Luncheons are held elsewhere. Check the Calendar page for location and directions.
There is no meeting in July.


The Executive Meeting begins at 11:00 am.
Light refreshments are available during Social Hour, 11:30 am-12:00 pm. Painting of the Month Competition begins at 11:30 am.
The Members' Business Meeting is at 12 pm, followed by a special Demonstration of about an hour and a half.
Contact:
Citrus Watercolor Society
P.O. Box 2464
Inverness, FL 34451-2464