ARTIST OF THE MONTH
APRIL 2023
Members of Citrus Watercolor Society enjoy a "Painting of the Month" competition in January, February, March, October and November. The paintings receiving such recognition for the month of APRIL 2023 were, First Choice a painting by Susan Holley, the Second Choice, a painting by Kristin Estill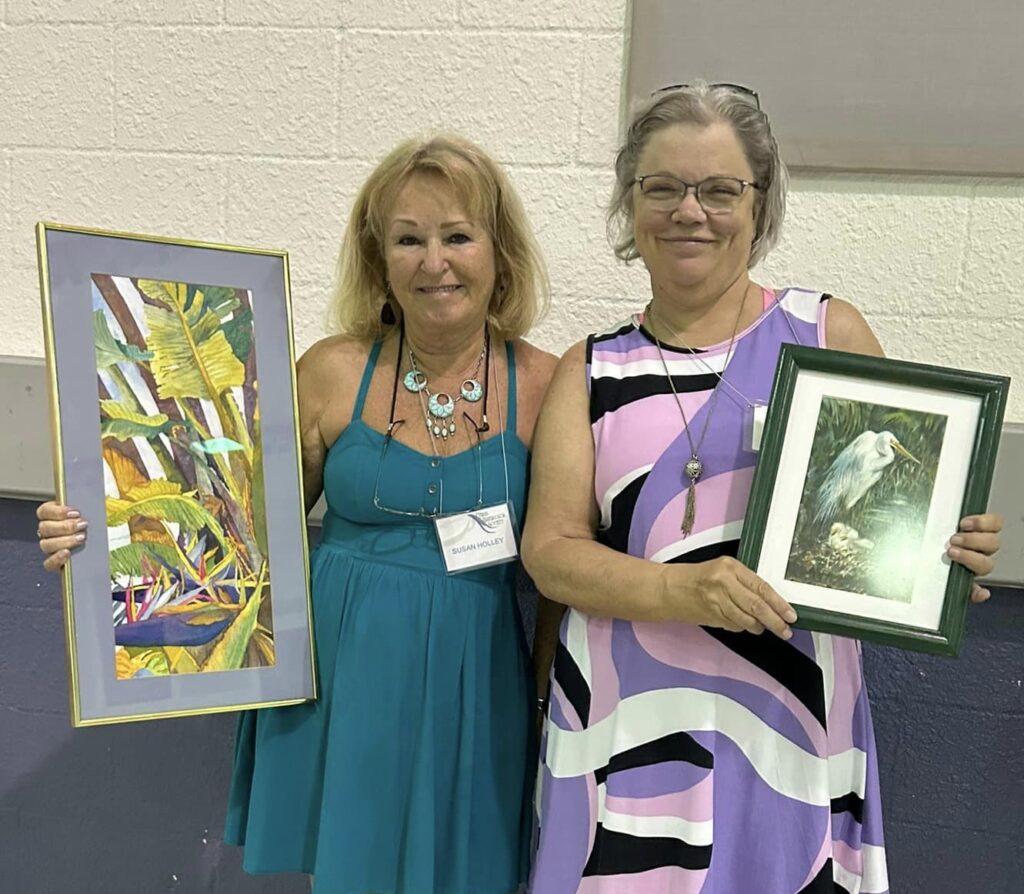 ---
ABOUT PAINTING OF THE MONTH
The contest is held every month with the exception of May, July, and December.
Members are encouraged to enter one original watercolor painting.
Votes cast by the membership determine the first and second choices.
Bring paintings BEFORE 11:30 AM
The first and second place paintings of the month are displayed at
Cadence Bank in Inverness, 301 S US HWY 41
RULES FOR PAINTING OF THE MONTH
You must be a current member of CWS.
Previous winners in the club year (June-April) are ineligible.
There must be at least five entries for competition to proceed.
Paintings submitted must be ORIGINAL!!!! Must be your own composition, not copied. No computer art or prints.
Must be water media done in an aqueous manner….that means that acrylic is acceptable if it looks like transparent watercolor. No other media except as very small accents.
Must be painted on paper, treated paper, synthetic paper, or paper mounted on board. No canvas.
Collage is acceptable only if it is done on paper painted by the artist with water media.
Collage from printed material and photos not acceptable.
Please have your painting framed or ready to be framed… i.e. matted and covered.
There are no size or color restrictions on mats or frames.