Citrus Watercolor Society Invites You…
Press Release by DORI SULLIVAN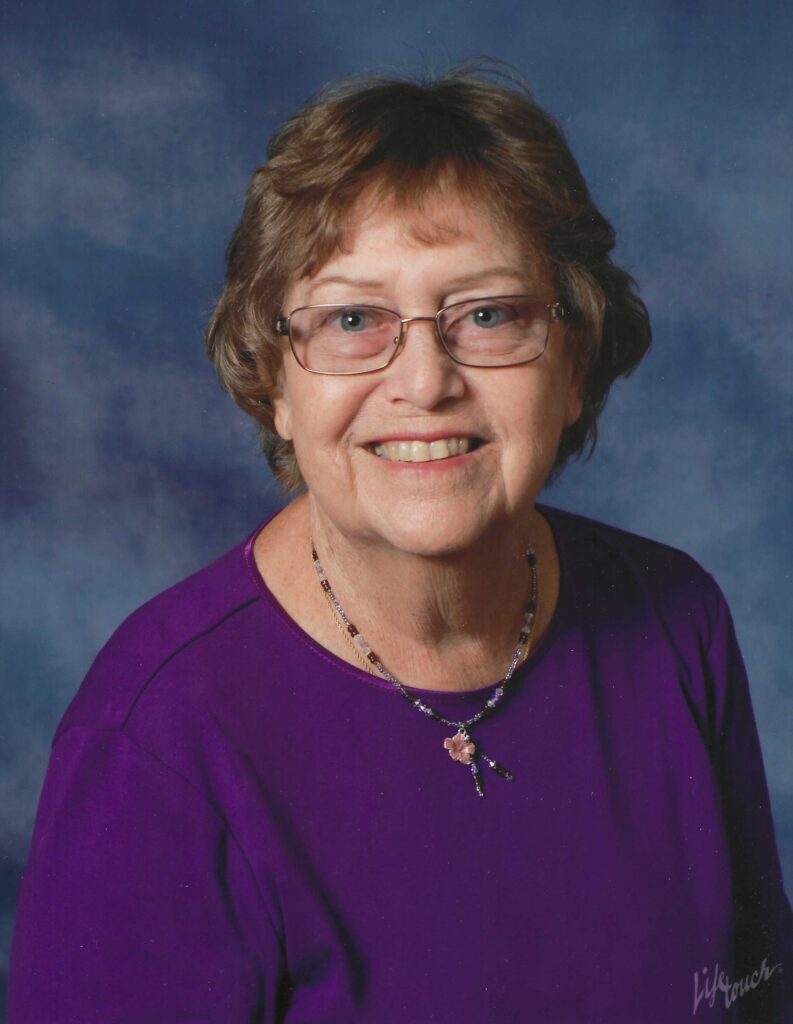 Please join us Friday October 9th at the monthly meeting of the Citrus Watercolor Society at 11:30 for refreshments, followed by a brief business meeting at noon after which we'll have a demonstration by Peg LeFebvre entitled "Introducing Figures Into Your Watercolors". The meeting and demo will be held in the Family Center of the First Christian Church of Inverness at 2018 Colonade Street, Inverness.
Color, dimensionality and narrative are the strengths of Peg's watercolor paintings. And at our next meeting, she will demonstrate how to include figures in your watercolors to add excitement and focus. CWS members and guests will find new ways to put figures in our paintings to add to the story we want our paintings to tell. For example, in your painting with a road disappearing into the forest or the cityscape with empty streets, you will learn how to add images that will enhance your artwork. Sound simple? Well, to some, not so much – but at our October meeting artist, Peg LeFebvre will show us her secrets and you'll be delighted with the results.

Peg Lefebvre is a well-known, award-winning Florida artist who shared her autobiography with us.

"Brilliant colors are what originally attracted me to watercolor painting. Dad introduced me to the medium at the kitchen table when I was 6 years old. That love of vibrant color is a cornerstone of my work to this day."

"Sculpting convincing images on a two-dimensional surface is another primary pursuit of my work. Much of my bachelors study was in three-dimensional art. Re-immersing myself in 3-D and mentally seeing the subject in the round helps guide my brush to form sculptural images. One challenge is to avoid sacrificing the vibrancy of the color in the quest of modeling a form."

"Recently, my work is driven toward telling the story that I see/feel/imagine in a particular subject. I strive to communicate what I found to be important about the person or event. It is exhilarating when a viewer comments on the subject's personality or occupation, involving themselves in the story that I narrate through paint."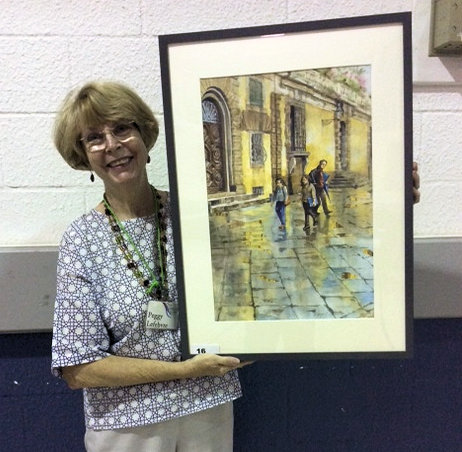 Peg is also a member of CWS and at our recent "Show and Tell" event was awarded the annual Founder's Day Award for her painting of a rainy day in Luca, Italy. Her painting of "Puddles" began with an earlier vacation when it rained almost daily. Years later, she re-discovered her work and added improvements that brought out the reflections of that day.

We encourage you to come early to our Friday meetings to mingle with fellow artists and enjoy sharing thoughts and ideas. Guests are always welcome at our demos for the small donation of $5.00. We offer workshops throughout the year with CWS members receiving significant discounts on the workshops. Membership ($35 annually) is available to watercolorists and artists of all levels. For more information about CWS and to find an application for membership, visit our website www.citruswatercolorsociety.org

I'm looking forward to seeing you in October. Stay well and enjoy the cooler weather! Dori
DEMO by Peg Lefebvre
Peg mostly did portraits in 2016, but tired of it and turned to more challenging compositions, focusing on design elements to keep eye within the paintings and concentrated on figures. Peg demonstrated how she obtains skin tones, shading and contrast. She shared her composition board and techniques and mentioned several artists of note for the membership to check out: Carol Carter at the Villages; Ken Call, Ann Abgott, and John Salminen. Peg reminded the group that workshops are invaluable and to invest in ourselves if we want to progress.
A few photos from Peg LeFebvre's wonderful demonstration about addng figures to our paintings. Thank you, Peg! Awesome!