Thirty five members attended the Annual May Luncheon at Citrus Hills Golf and Country Club on May 13, 2022. Many thanks to those members who contributed to a successful luncheon:
Aileen Croly, Susan Strawbridge, Darla Goldberg, Barbara Fife, Sandra Copenhaver, Jackie Cash, Jeanne Conrad, Helene Lancaster, and Terry Carter.
Special thanks to Jackie Cash and Sandra Copenhaver for coordinating luncheon reservations; and Terry Carter for setting up the Demonstration Equipment.
Thank you to Polly Boston for her gracious watercolor demonstration.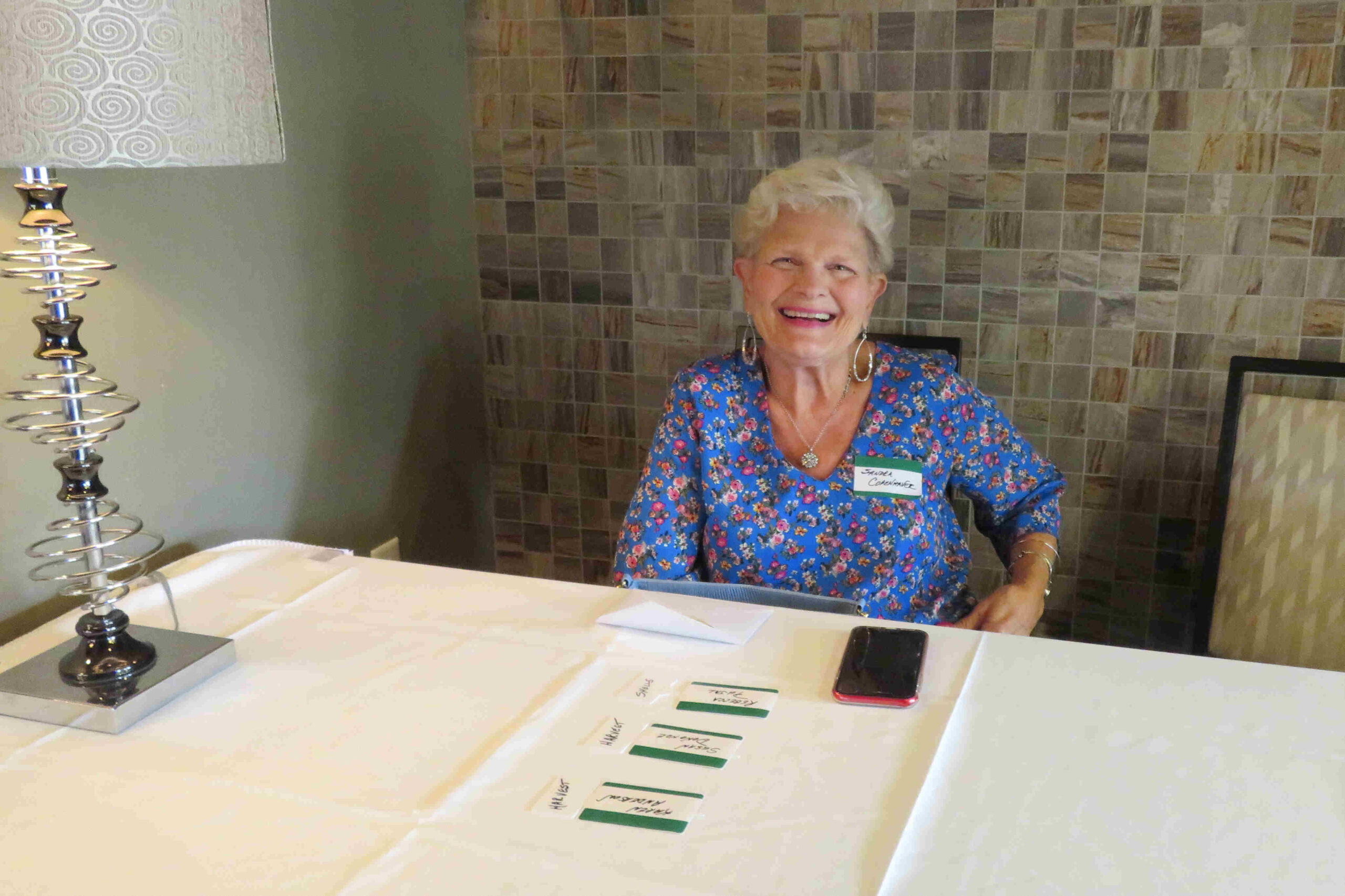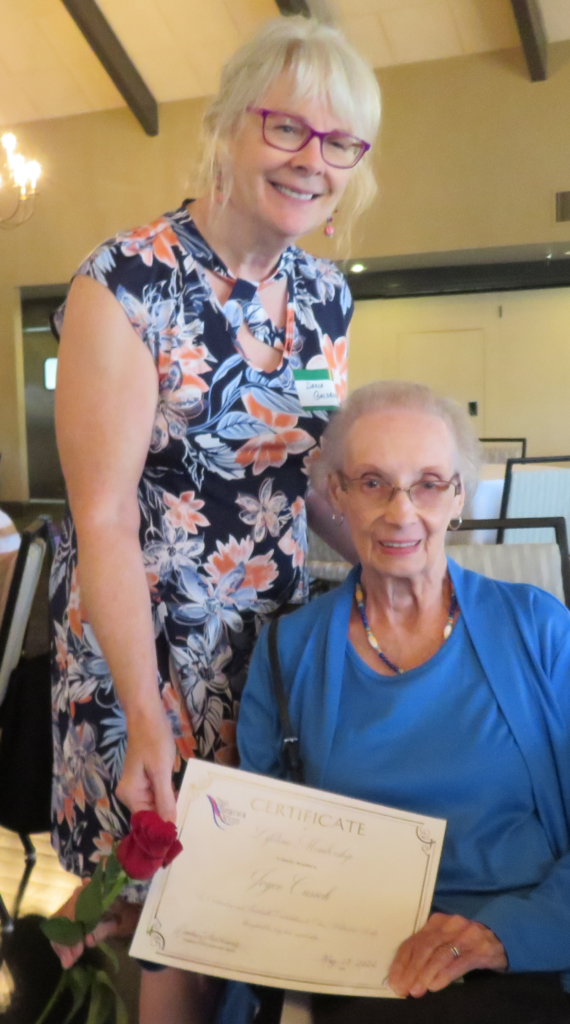 Darla Goldberg presented Joyce Cusick with a Certificate of Life Membership for her dedication and invaluable contributions to CWS throughout her long membership.