August 2021
Press Release by Norm Freyer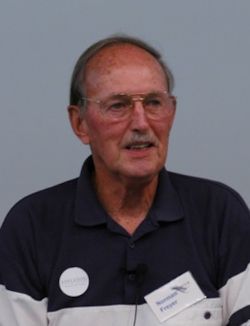 Finally, members of the Citrus Watercolor Society (CWS) are free to celebrate watercolor art and artists. Most of our members have been vaccinated against the Covid virus. Much of the general population on the Nature Coast have done the same. The CWS is now free to meet again, a meeting of celebration, free of the threat of the virus. CWS president Darla Goldberg asks that you mark you mark your calendars for the exciting return to monthly meetings. The party starts at 11:30 AM on Friday, August 13th, at the regular meeting place.
We are planning a fun meeting with door prizes, delicious snacks and treats, and a 50/50 drawing. Then add in a raffle to win one of two original paintings by noted Florida artist Tom Jones. How great is that? Excited yet? How about an artist's sale! It is exciting to give members a chance dispose of their extra, unused art supplies! What an opportunity! Bring in art supplies that you want to sell or just give away. Tables will be ready for your use; you are responsible for your own items. No paintings, prints (reproductions), cards, frames, furniture, oil paints and supplies, or clothing. This is strictly for watercolor paint, painting medium, brushes, drawing supplies, paper, easels, pallets, etc. We are asking for a 20% donation to CWS from any profits you may make from sales. If you have not been vaccinated, please wear a mask to the meeting.
Why attend this meeting? We have to take a deep breath. This meeting will help stir the pot and help each of us get back on track. Forget about the trials of the last year and get back into the world of watercolor art. Let's look ahead to some of the upcoming programs and what we can learn from them. In October Marilyn Johansen will be on hand for the CWS meeting for a demonstration followed by a two-day workshop. In December Tom Jones makes a return stop to the area as the demonstrator for the Citrus Watercolor Society holiday luncheon, followed by a one-day workshop. More great programs coming.
---