Holiday Luncheon December 2010
Press Release by Norm Freyer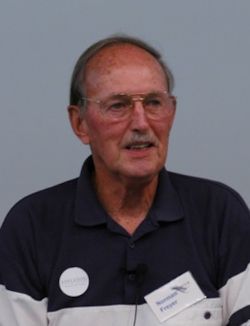 The Citrus Watercolor Club will hold their annual Holiday Luncheon on Friday, December 10th starting at 12:00 Noon. International award-winning artist Steve Rogers will present the featured demonstration. Mr. Rogers is a signature member of the Florida Watercolor Society, The American Watercolor Society and The National Watercolor Society. Steve was the Chairman of the American Watercolor Society Jury of Awards in 2010.His painting "Aegean Blue" was included in the 1st Invitational Exhibition of Contemporary International Water Media Masters at the Jiangsu Watercolor Research Institute in Nanjing, China.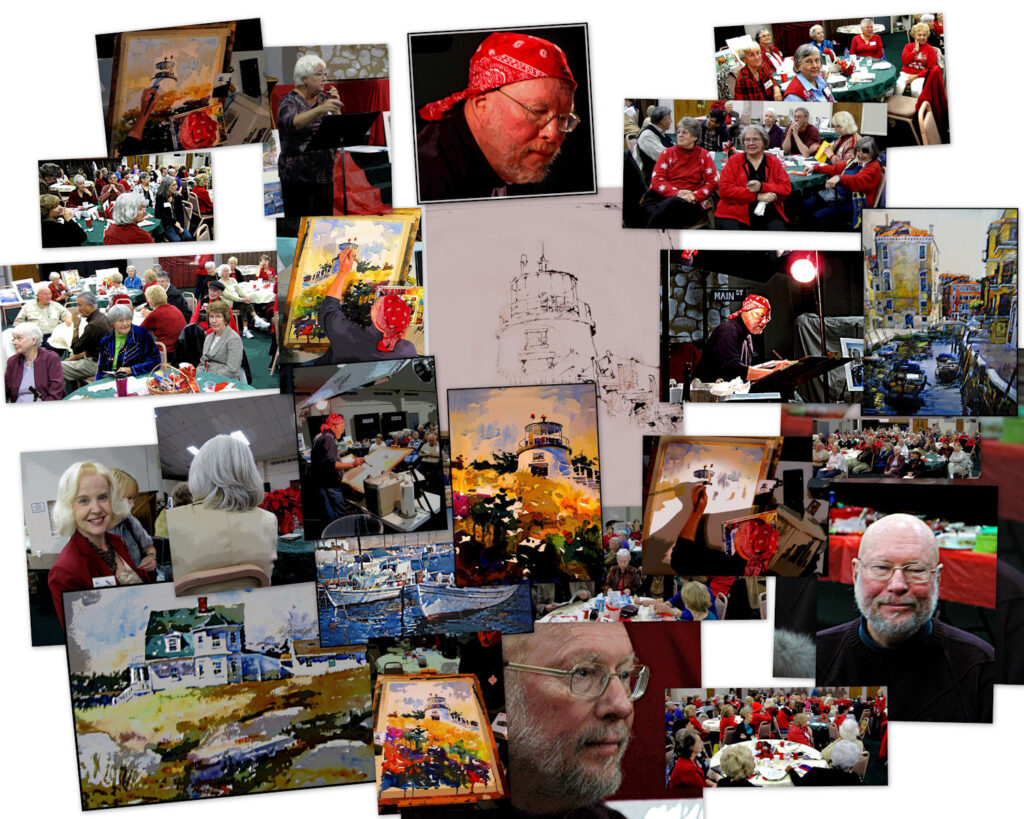 Steve Rogers was born in New York City. He attended Rollins College in Winter Park, FL, and graduated with a B.A. from Monmouth College in Monmouth, Ill. Steve has made a career of painting since 1975. He lives in Ormond Beach, FL
with his wife Janet who is also a signature member of the American Watercolor Society. He has regularly presented watercolor workshops in Greece, Italy, Spain and France. "My purpose as an artist is to portray the beauty of light and color in God's world as I experience it within my heart."
Mr. Rogers will be teaching a two-day workshop on December 11th & 12th at the Whispering Pines Park Recreation Center in Inverness. For information, call Glenda Ackley at 352-560-4220.
HOLIDAY LUNCHEON VOLUNTEERS
CHAIRPERSONS: DARLA GOLDBERG & SANDY DUNHAM
Prizes and Gifts: Sandy Dunham, Mimi Salton, Pat Woodhouse
Card Exchange: Wanda McVeigh, Lois Moore, Delois Lang
Ham: Ada Hollingsworth
Refreshments: Barbara Berg, Delores Witt
Set up: Carol Tucker, Mel Rustom, Deloris Witt, Barbara Kerr, Jean Morey, Carolyn Park, Ellen Hines, Jane Kega, Delois Lang Dick, Suzie VonAmmon
Clean Up: Mel Rustom, Norm Freyer, Carol Scharf, Delora Scanlon, Marti Estep
Silverware: Verna Callender, Judi Snow
Center Pieces: Sandy Dunham, Mimi Salton, Darla Goldberg